Google for Education
Guides & FAQs for Google Classroom and the rest of Google Workspace.
Adding Teachers to Google Classroom
1.
Click on the "People" tab.

2.
Click on the "Invite Teachers" icon.

3.
Search for a teacher by name.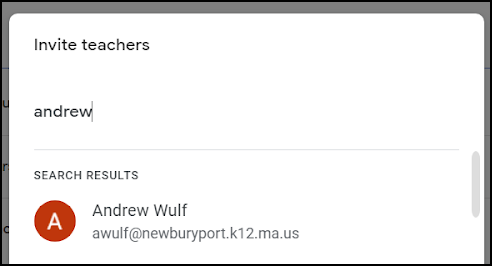 4.
Click on the teacher(s) you wish to invite. Then click the "Invite" button.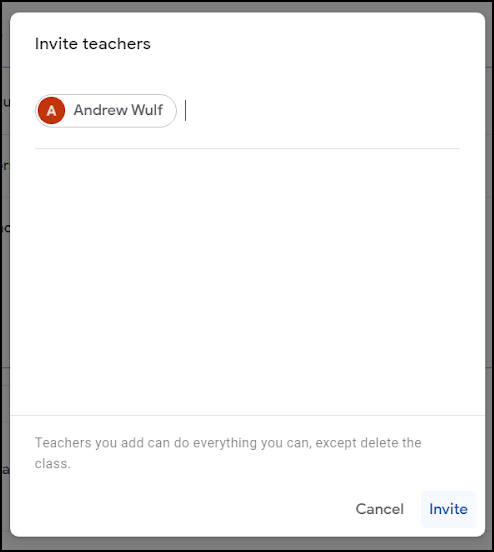 5.
All teachers invited to the class will appear under the "Teachers" heading on the "People" tab.

Clearing Your Cache and Browsing Data in Chrome
Your browser cache works by saving files and settings for websites you visit. This increases the speed at which web pages load and makes your experience better, especially on websites you frequent. But, as your cache accumulates, outdated files and information can lead to issues.
Clearing your cache gives you a clean slate and is a good first step when troubleshooting browser issues.
Steps on clearing your browser cache and other browsing data in Google Chrome, can be found below:
Open the Chrome web browser. In the top right, click on the three-dot menu icon.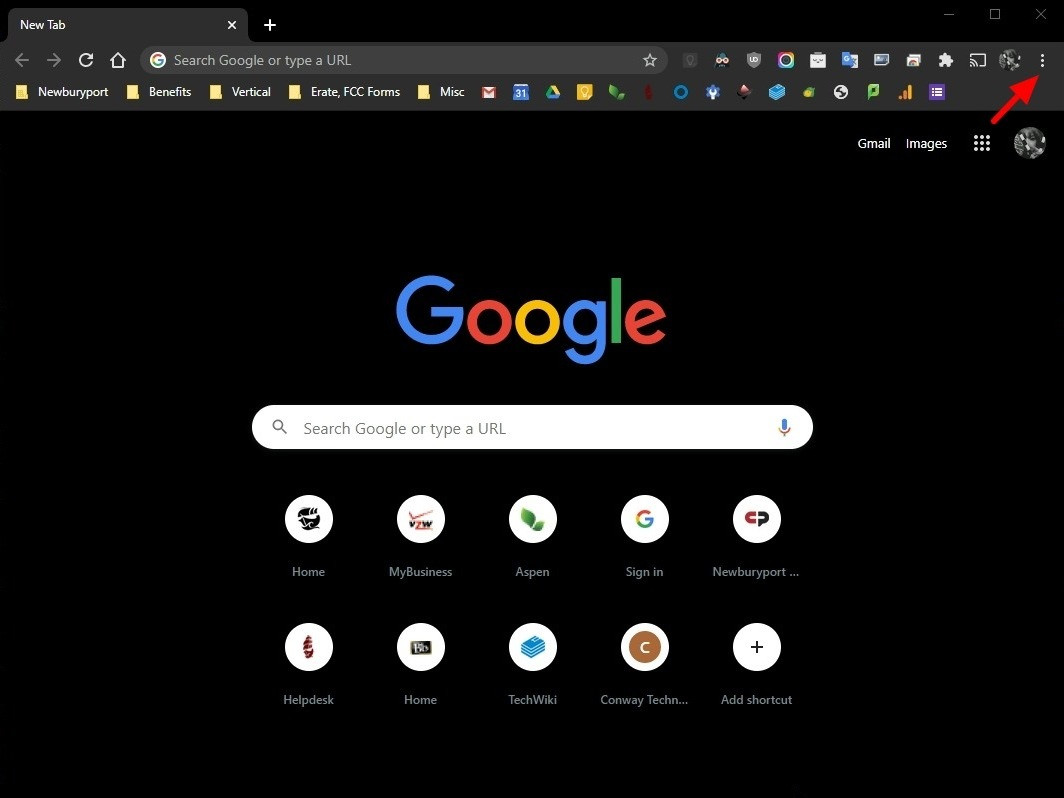 A drop-down menu will appear. Click on the option near the bottom labeled Settings.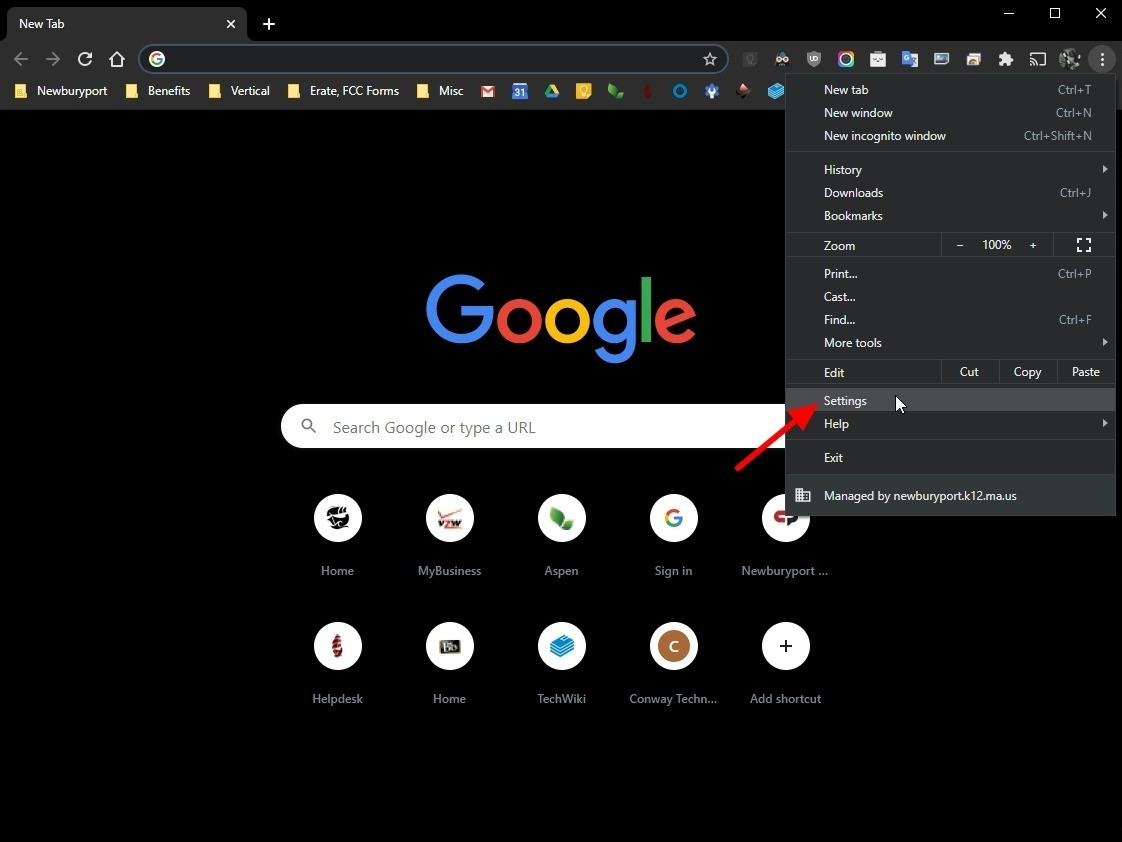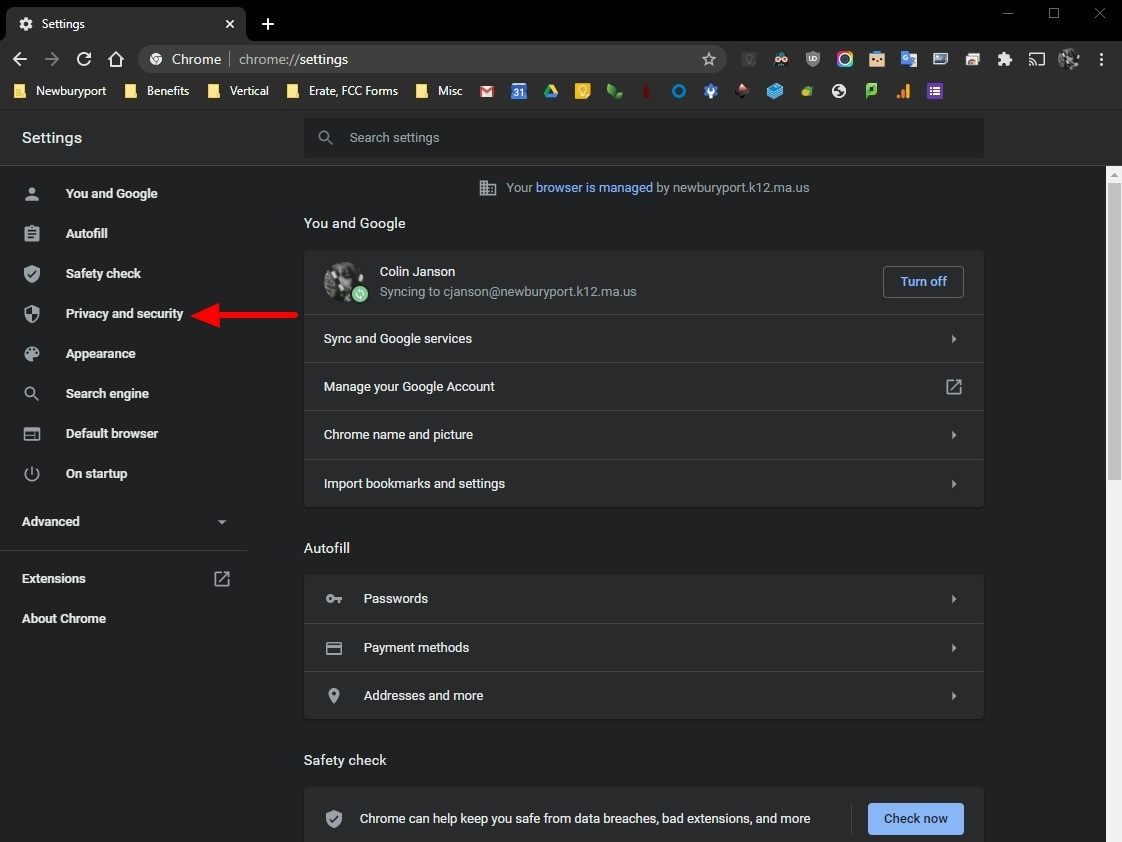 You are now at the privacy and security section of the settings page. Look for the top option, labeled Clear browsing data. Click on it to proceed.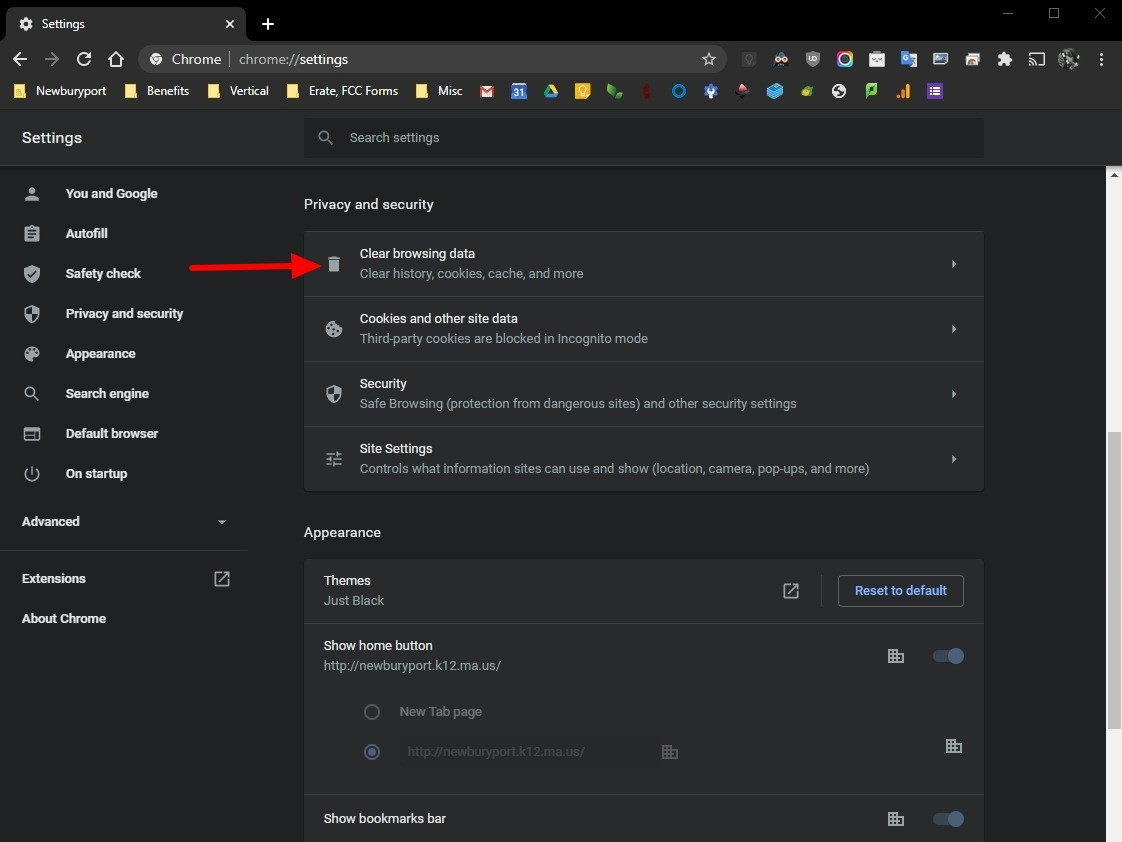 A window will appear with options for clearing browser data.
By default, 'Time range' will be set to 'All time' and all the three options will be checked. You can uncheck browsing history if you'd like, but leave both cookies and cache checked if you've been experiencing issues.
Note: Clearing your cookies will sign you out of all websites. You will need to sign in again the next time you visit.
Now, click the Clear data button on the bottom right. This should only take a couple seconds, but may take longer if you have a large cache. Once Chrome has finished, it will let you know.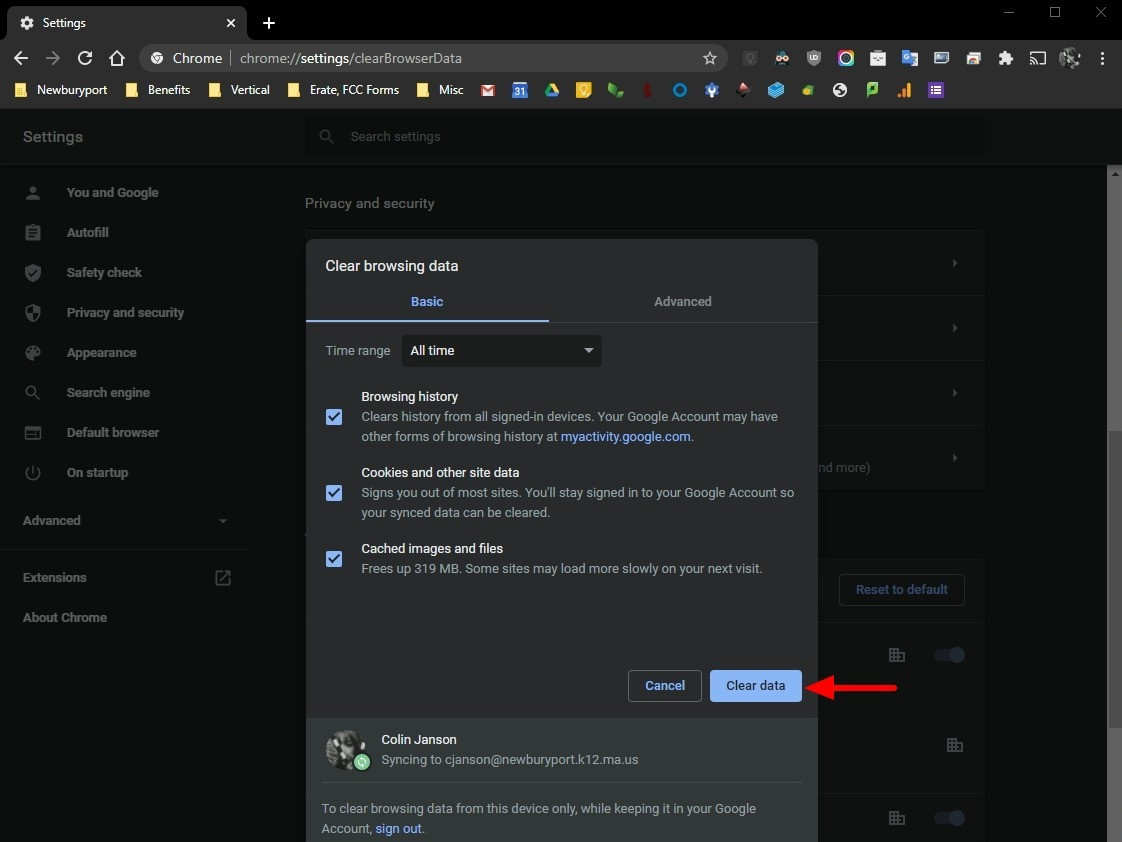 Your cache is now cleared!
---
If you need to clear out other browsing data, or want to be more granular with what you're clearing, there are more options on the Advanced tab.
The Advanced tab will let you clear out passwords and sign-in data saved by the browser. This can be helpful if you're having trouble with Chrome auto-filling old passwords. You can also clear other auto-fill data, such as addresses and contact information.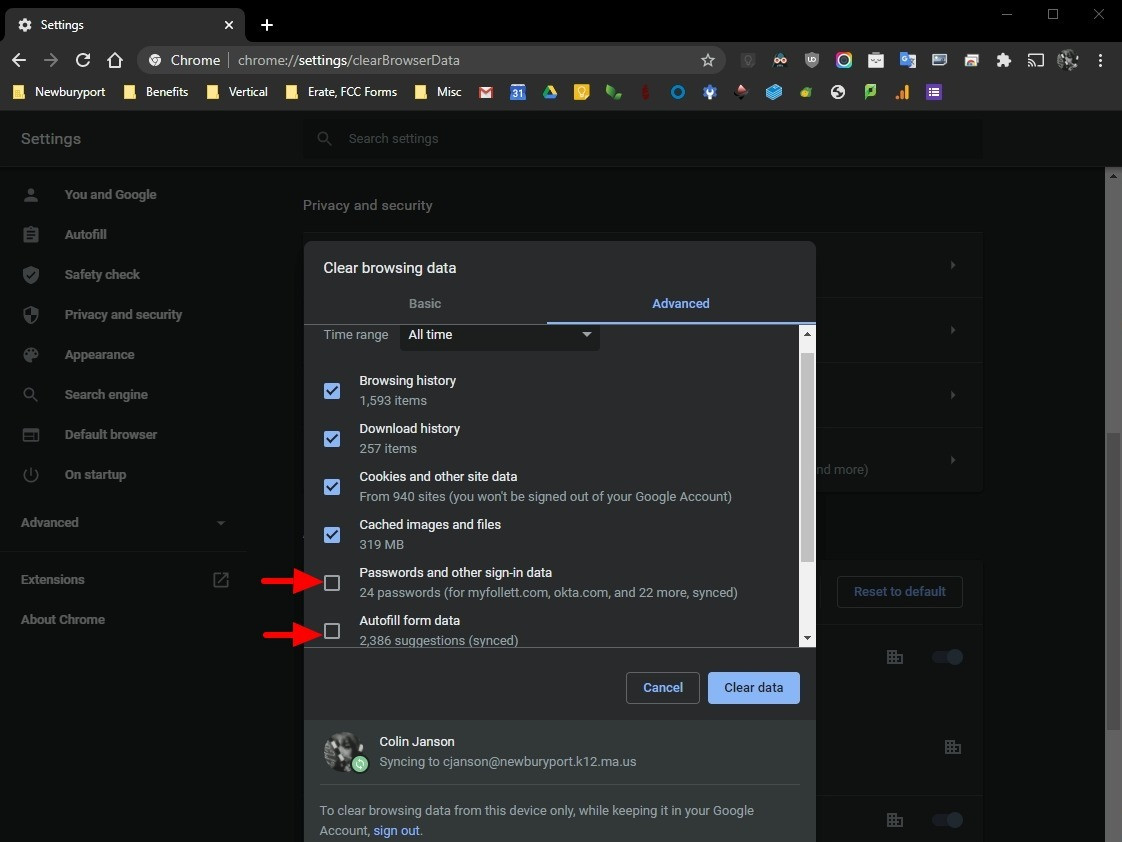 Google Classroom - Help Center
Get help and support for Google Classroom:
https://support.google.com/edu/classroom/
Google for Education - YouTube Page
Video tutorials for Google Classroom and all of Google Workspace.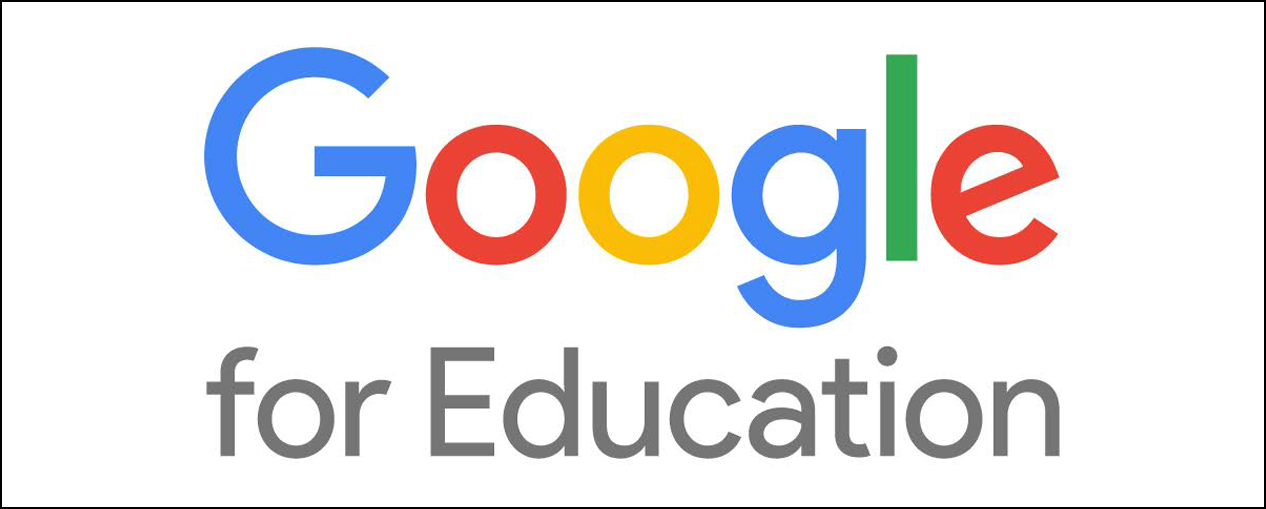 How to Share a Document from Google with Anyone
Click "Advanced"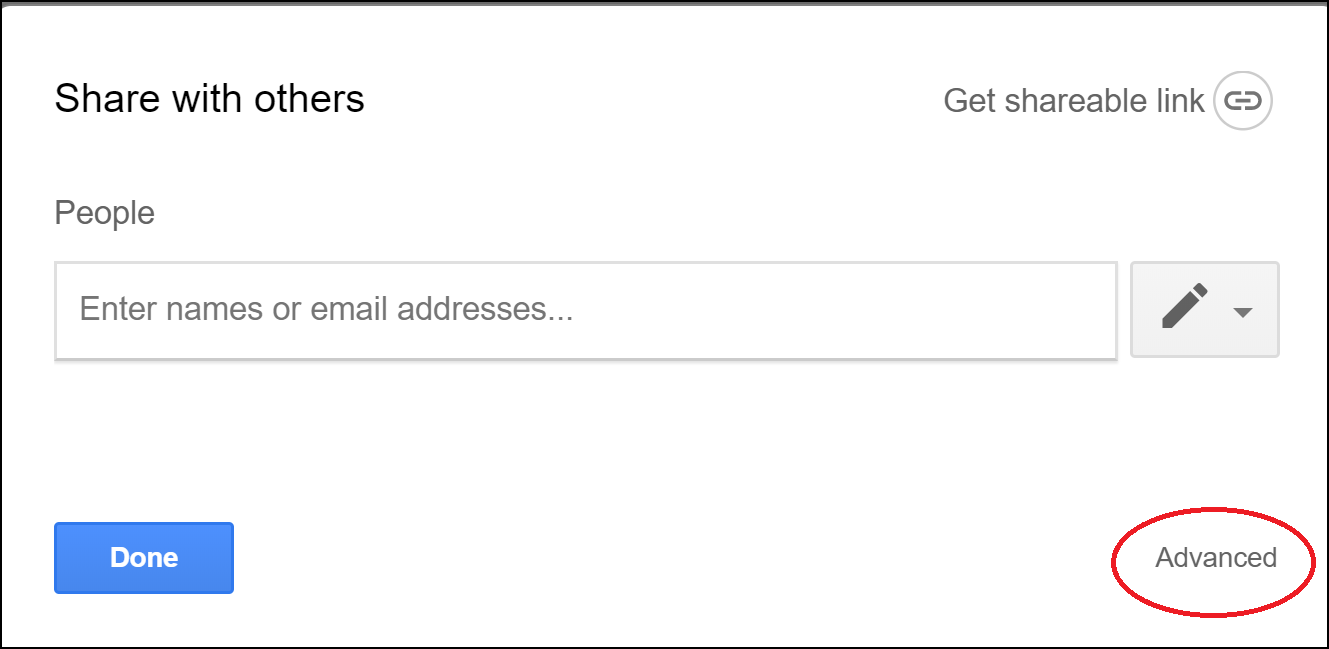 Click "Change..."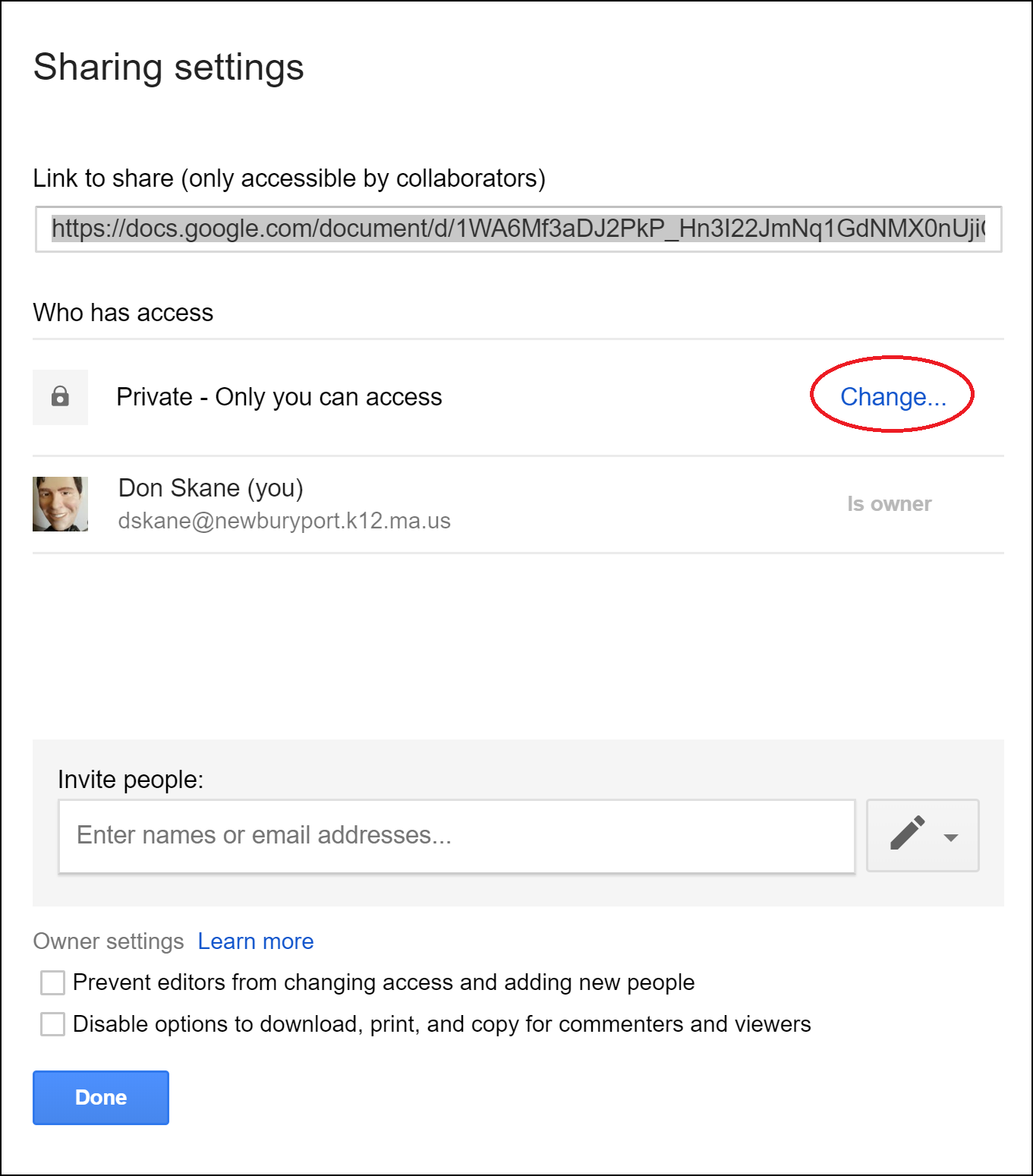 Select the appropriate setting.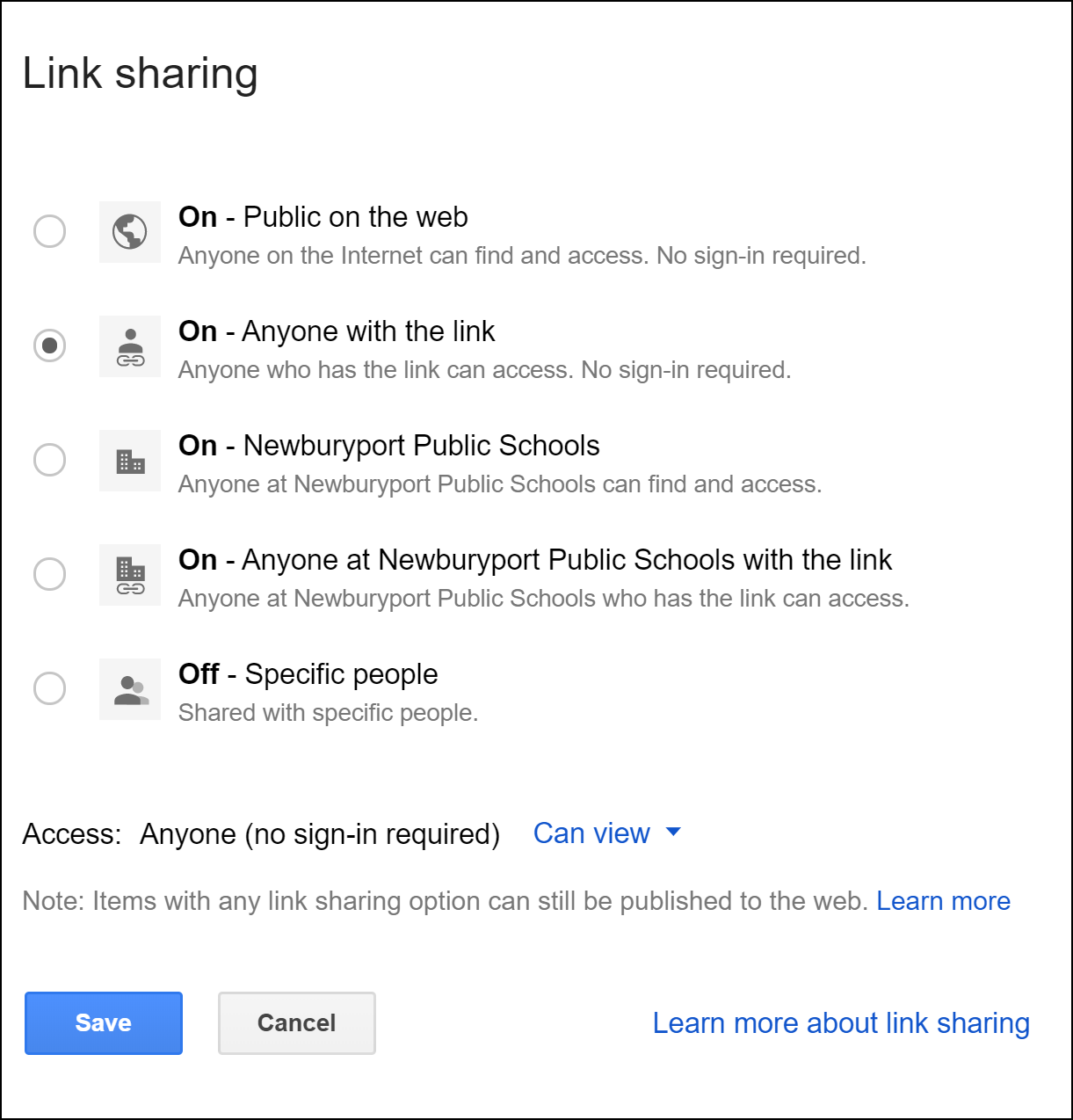 Click "Save"
Teacher Center
Teacher Center is where you can find help, training, and guidance for using Google Classroom and other parts of Google Workspace.
https://teachercenter.withgoogle.com/
Introduction to Google Classroom
https://teachercenter.withgoogle.com/first-day-trainings/welcome-to-classroom
Getting Started with Google Classroom - Classroom 101
Google Calendar for Teachers
Stacey Boucher has created a Google Slides presentation on using Google Calendar as a teacher: