Other Information
Resources, information, and guides for various tools, platforms, and systems related to technology.
Links to Additional Tutorials
Digital Tools and Distance Learning Guide
Digital and Distance Learning Guide
3D Printers
Notes and information on the various 3D printers in the district.
3D Printers
Prusa Specific Information
*Notes Per Printer*
Faraday
:
Model: MK3 Rev 1 Prusa upgraded to MK3S
Notes: uneven Print bed, corrected by putting spacers under Left and right bed sides, as center was high. (guide here)
Manual Bed Level settings (WILL RESET UPON X/Y/Z CALIBRATION
Z OFFSET -1.050
MANUAL BED LEVEL
Left side 0
Right side -15
Front side -20
Read side 0
Hopper 
model: march 2020 Prusa MK3S
Heddy
model: march 2020 Prusa MK3S
Notes: Mainboard replaced: serial does not match sticker, get from diagnostics page.
Ada:
model: launch window Prusa MK3S
notes: modified high airflow duct, powder coat sheet equipped for ASA/PETG
Virtual Office & VPN
Virtual Office & VPN
How to Use Virtual Office to Access Your Work PC from Home
Please make sure you are using Google Chrome or Safari as your web browser.
Go to: https://wiki.newburyport.k12.ma.us:434/
If you see a warning screen, click 'Advanced' in the lower left corner.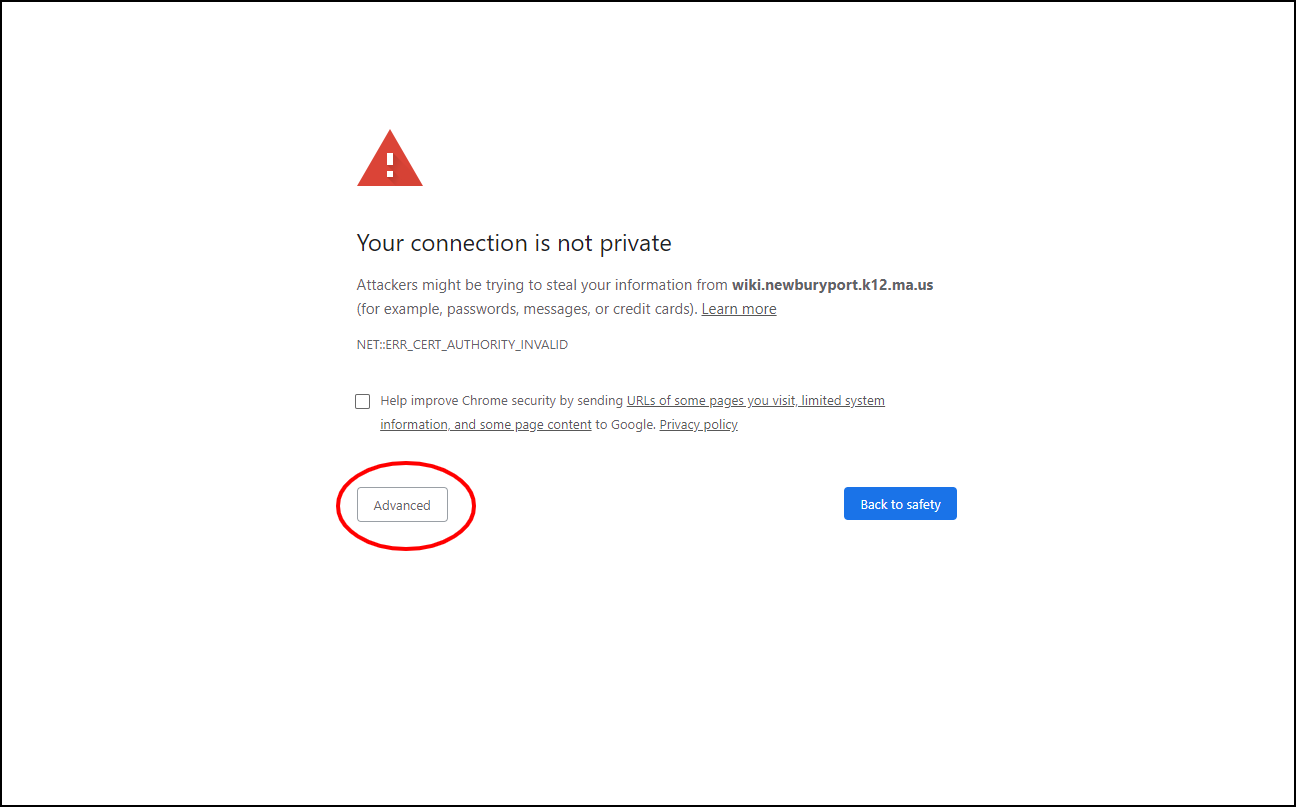 Ignore the warnings and click 'Proceed to wiki.newburyport.k12.ma.us (unsafe)'.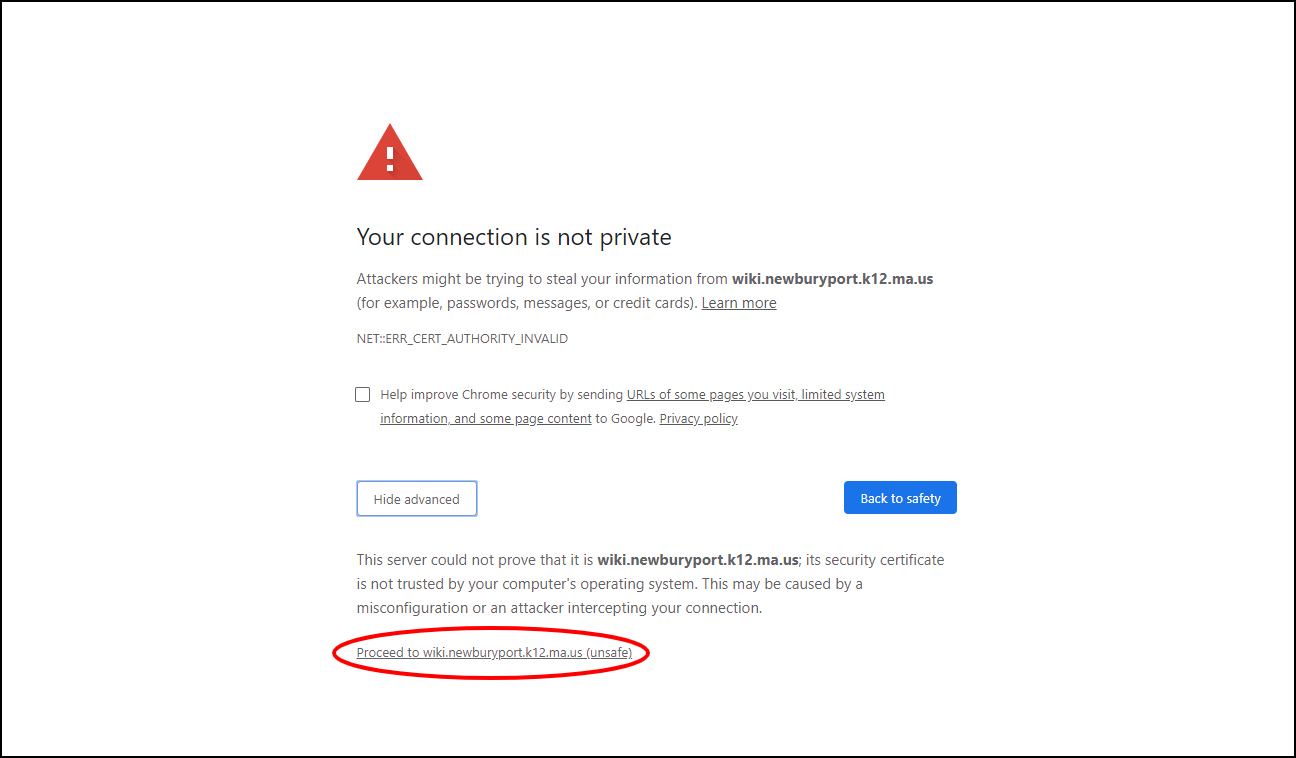 You will now be at the login screen for SonicWall Virtual Office.
Enter the username and password you normally use to log into your work PC.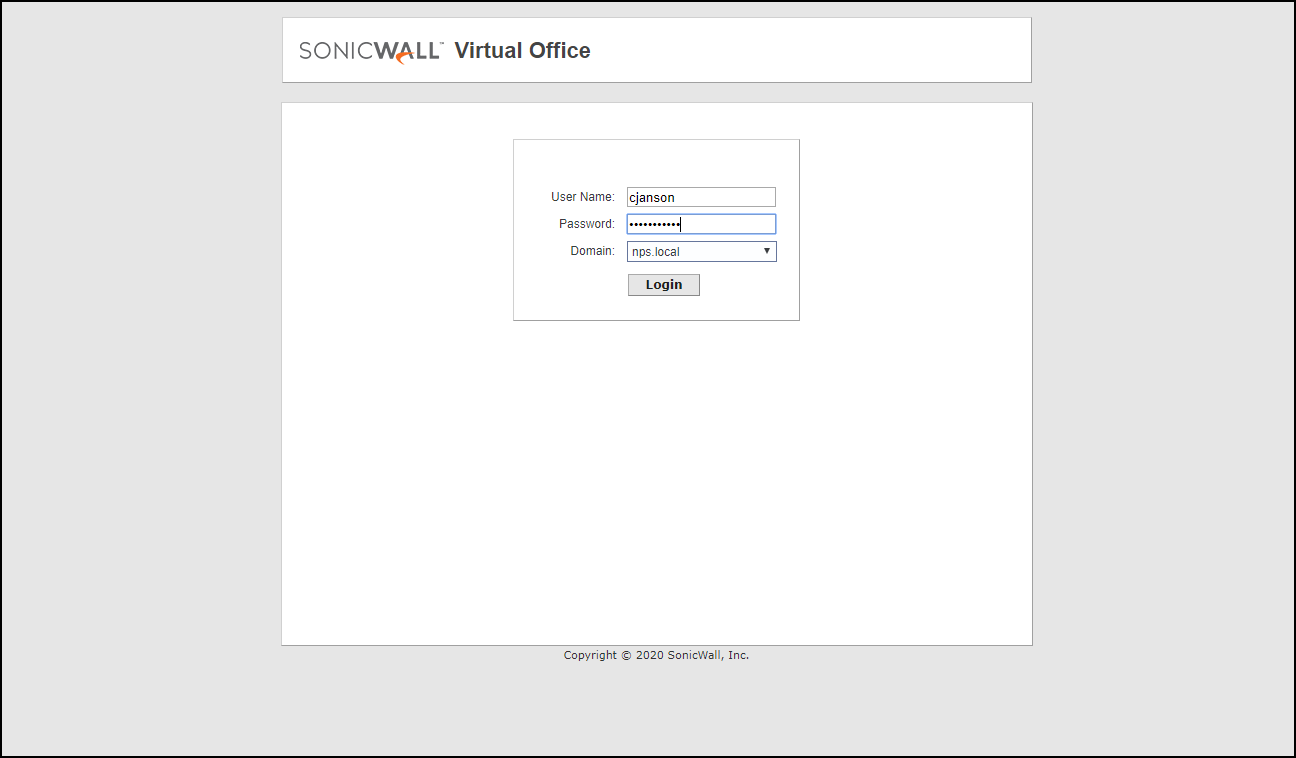 After logging in, you will see a list called 'Virtual Office Bookmarks' towards the bottom. Find the blue bookmark for your work PC and click on it.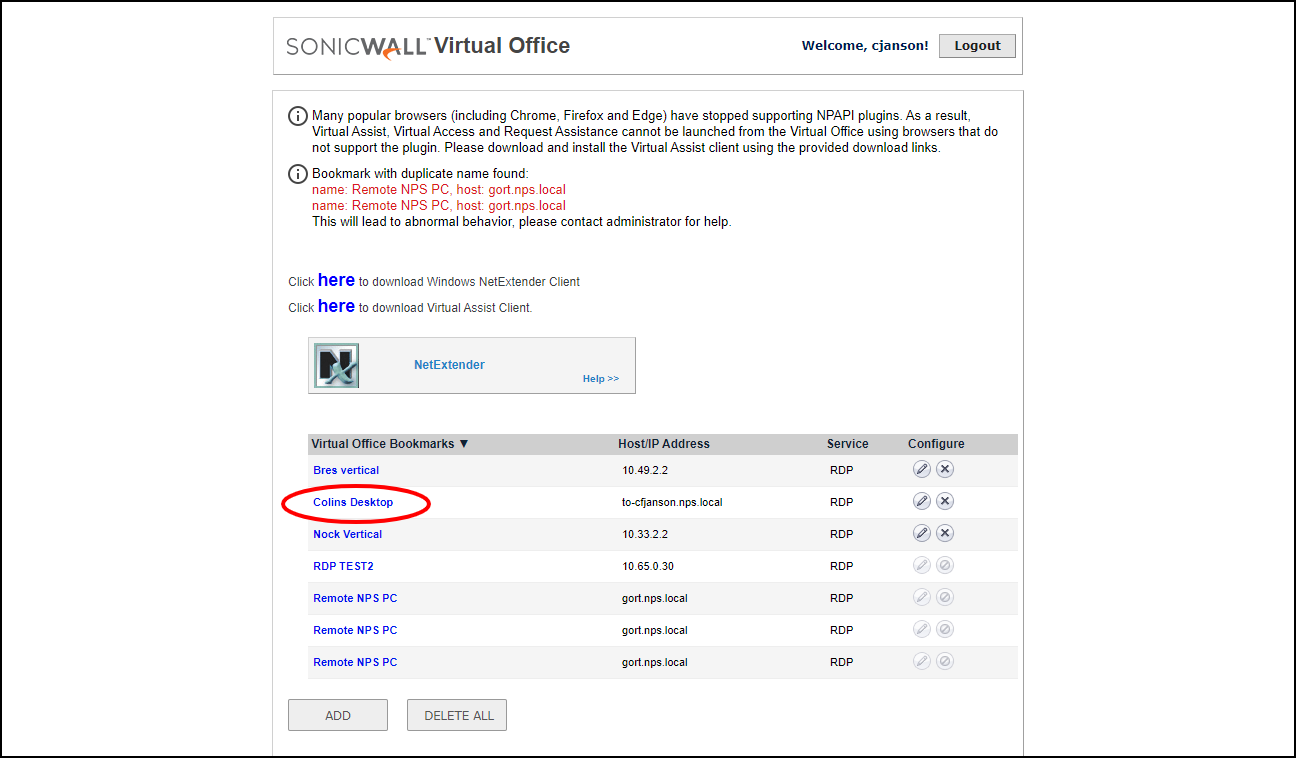 This will launch a new window. It may take a few moments to connect.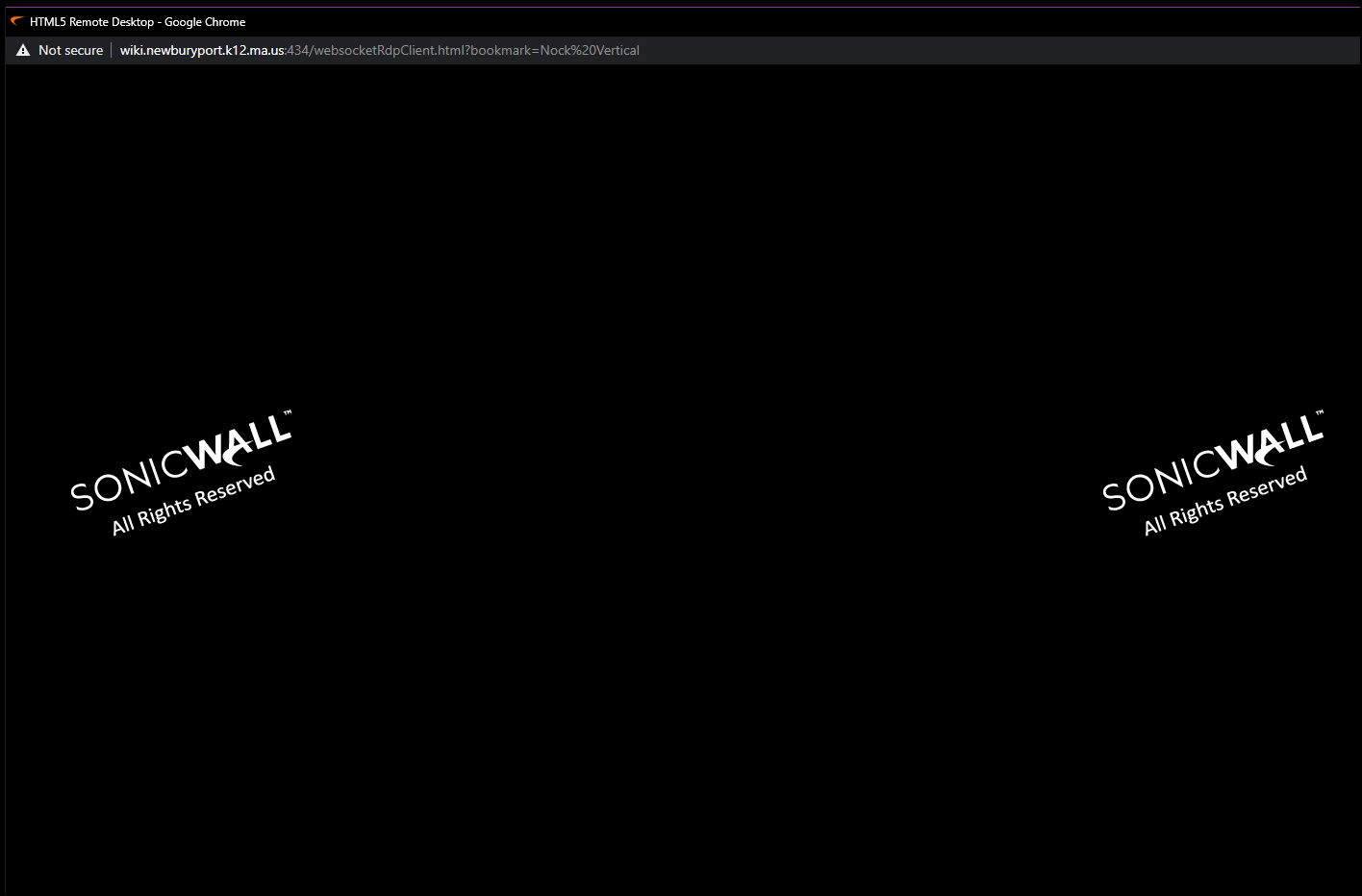 You are now able to access your work PC remotely.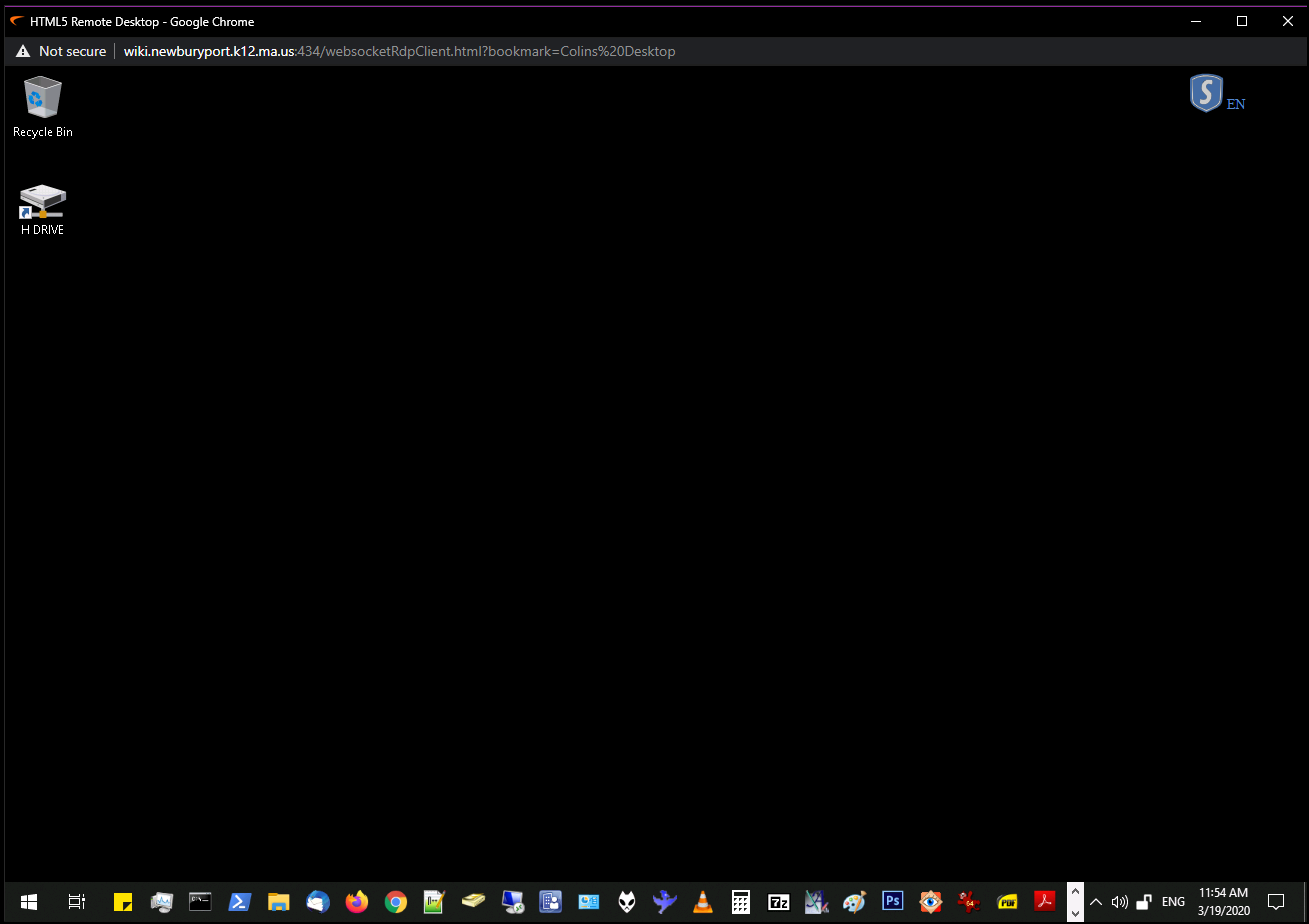 (Please note: The desktop background will display as black for everyone. This is normal and is used for faster load times.)
Virtual Office & VPN
NPS Connector Quick Start Guide
Before You Begin
1. This software is intended for remote access to network resources (drives, etc.) from home on a district owned laptop running Windows. 

2.  This software is designed for out of district use. It will not work if you are connected to a school building network, so please test at home, or another location, as it will fail to connect if already connected to our school network.
To start your connection
Double click on this icon, which should be on your Windows desktop.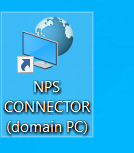 When it starts, it will run some quick tests to determine it is ready to connect. Please Wait.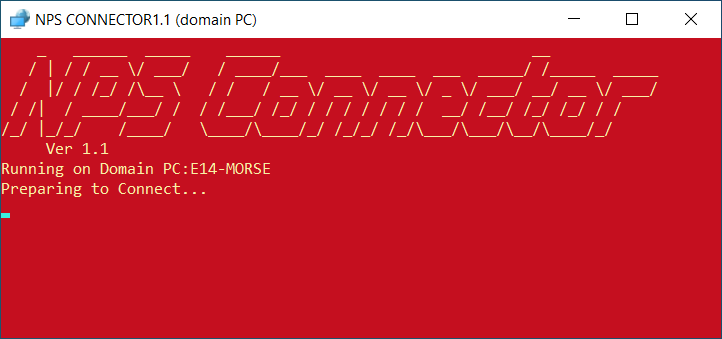 When you see the password prompt, you are ready to connect. Enter your Windows (same as your school email) password and hit enter.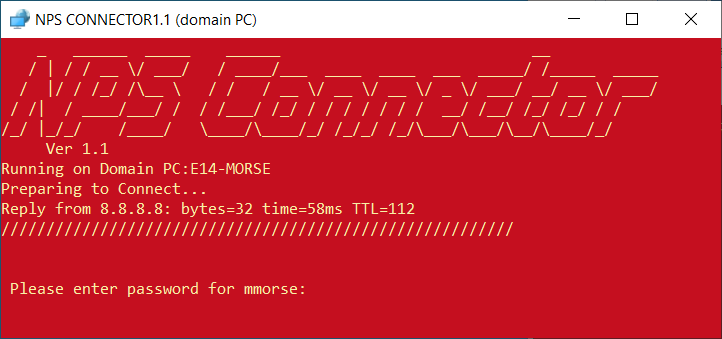 When it is finished connecting it should say "you are now connected". You should then have access to network drives and services. If you see any errors, or the software fails to start, please restart your computer and try again. If you still have issues please contact the technology department.
Papercut Client
https://papercut.com/products/ng/mobility-print/download/client/windows/