How to clear your browser cache and cookies for Aspen
If you are getting an error when trying to access Aspen (such as a 500 error), clearing your cache and cookies may fix the issue.

Clearing the cache and cookies in Google Chrome
Go to the Aspen webpage for Newburyport (https://ma-newburyport.myfollett.com) and click on the lock icon next to the URL in your address bar:


Then, click on "Cookies and site data":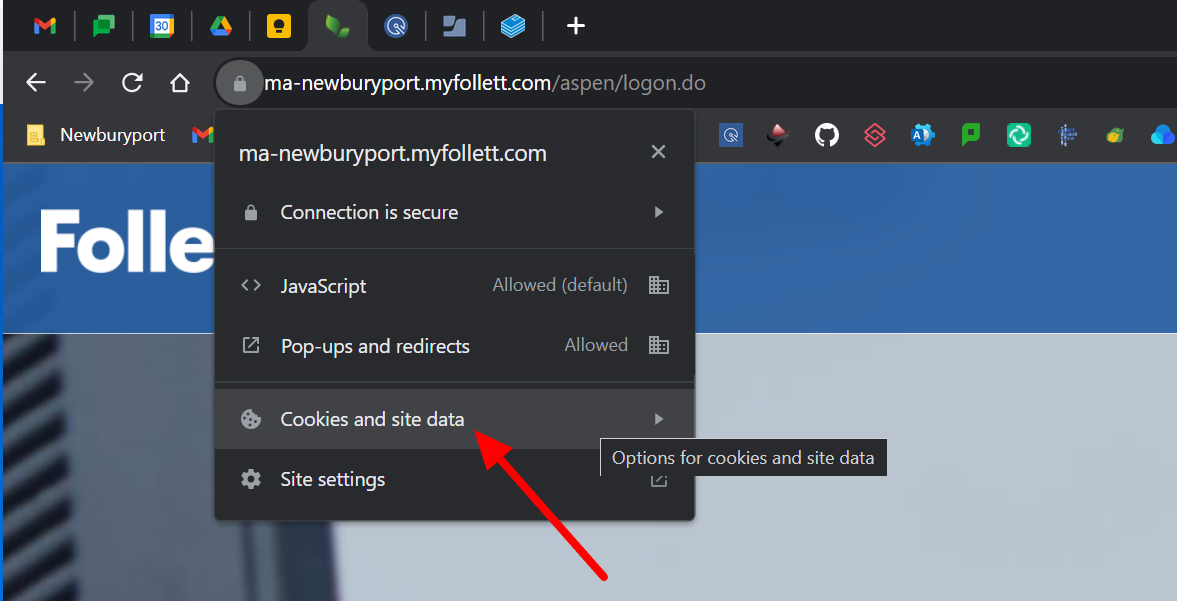 Next, click on "Manage cookies and site data":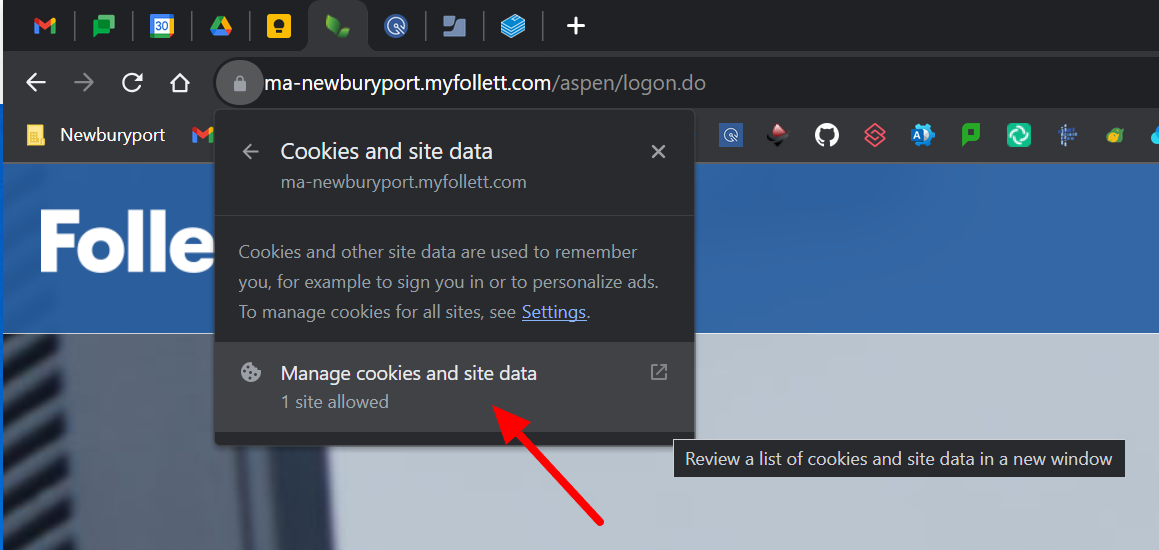 First, click on the trash can icon next to the URL for Aspen to delete the cache and cookies. After that, click "Done":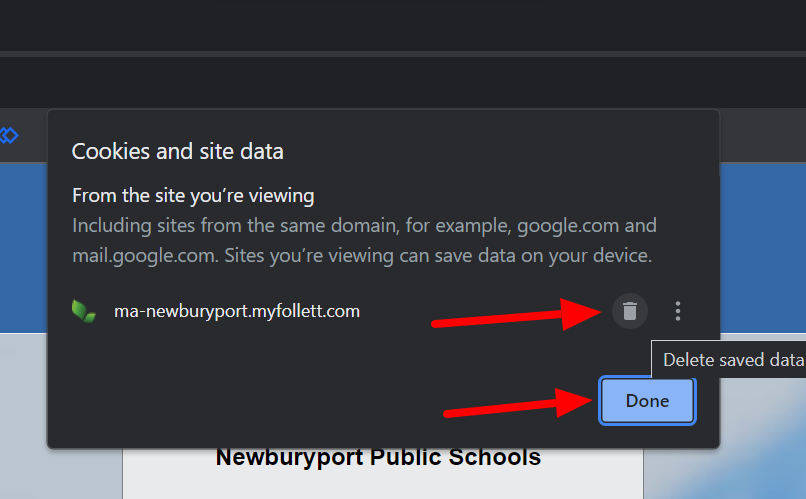 Google Chrome will prompt you to reload the webpage. Click "Reload":


After that, the Aspen webpage will reload and you should no longer see an error.