Office 365 Information
As a Google for Education district, we recommended using Google apps whenever possible. However, we have also setup Office 365 access for all staff and students.
This account will allow you to use Office 365 online tools not only on regular computers but also on devices without a standard OS like Chromebooks. It will also allow you to download and install it on your personal computers PC or MAC. To gain access go here;
https://login.microsoftonline.com/
Your username is the same one you use to login to your computers and email with the addition of @newburyport.onmicrosoft.com. Using my username as an example;
username: dskane@newburyport.onmicrosoft.com
The password is the same password you use to access your computers and email.
(if you land on your account page simply Click Office 365 on the top left)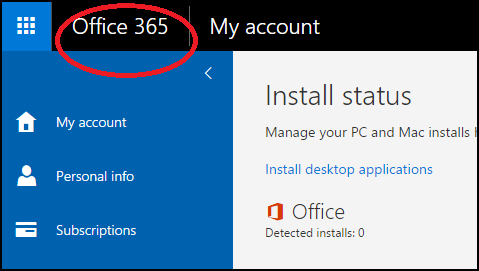 After logging in you will see the landing page: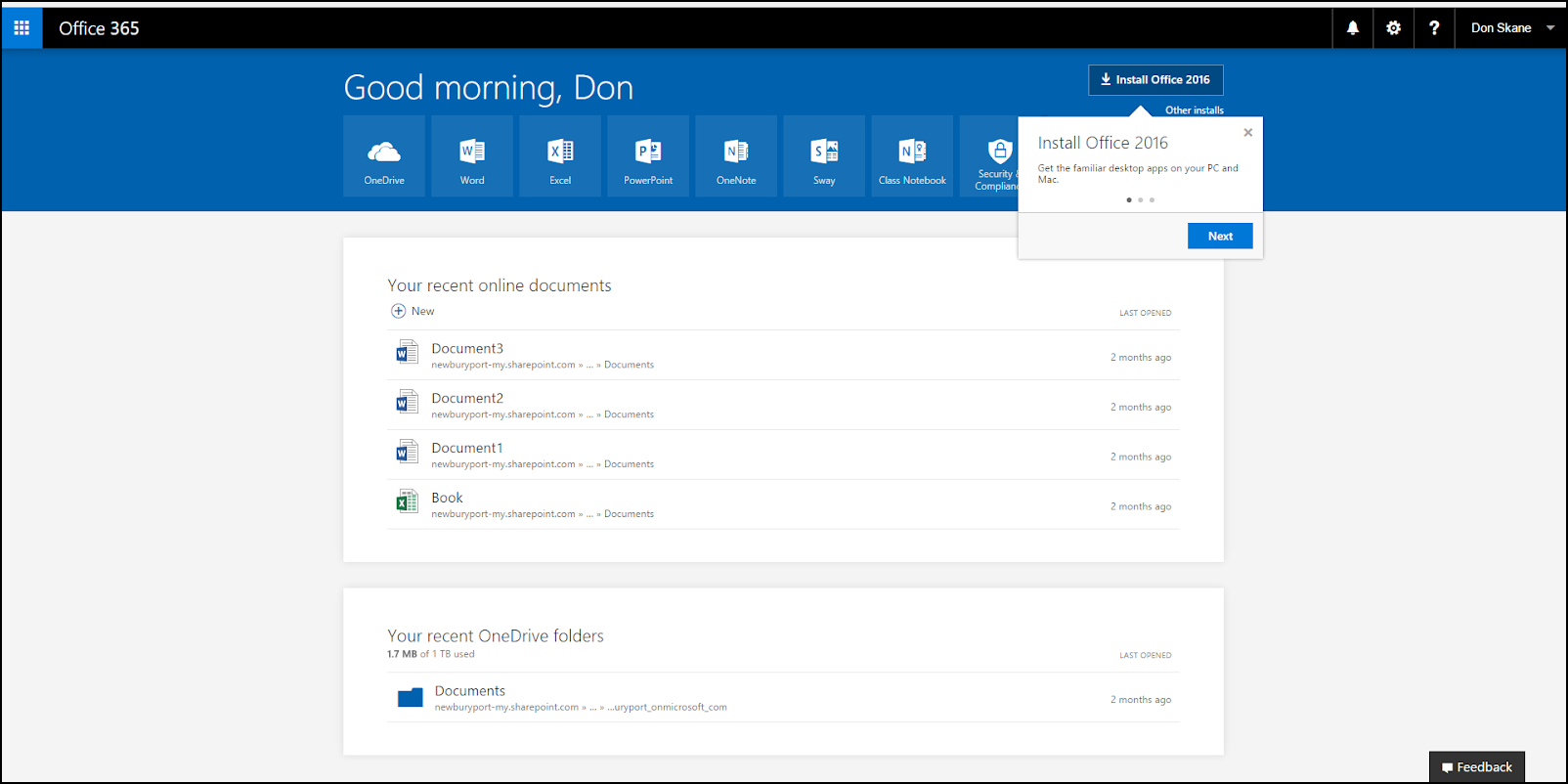 From here you can select the program you want to run right in your browser like Google Apps or if you are on your personal machine select Install Office 2016.
PLEASE DO NOT INSTALL OFFICE ON SCHOOL COMPUTERS
We are providing this access to give you as many tools as possible. We are NOT looking to replace Google Workspace.