NoMAD and H Drive Access
Before We Begin
If you have recently received you Mac, please restart your computer before continuing, as NoMAD requires a reboot after install for it to begin working correctly.
H Drive access and NoMAD are on-premise tools. They do not function outside the school networks. Your H Drive and the T Drive will not work from your house or any other network that is not the NPS network. You must be connected to NPS-Staff or NPS-Wifi (not NPS-Guest) to use this tool.
Accessing Your H Drive
Step 1
Upon logging in to your Mac, you should see this prompt:
If you don't see the login box and have tried restarting, just click the triangle icon in the top right of your screen and click sign in.

Please enter the User Name and Password you use for your Newburyport account. This is the same account you use to access other district computers, as well as your email. Please note: Your username should not include @newburyport.k12.ma.us.




Step 2
After you enter your username and password and click "Sign In", you will see the triangle and check NoMAD icon in the upper right hand corner of your screen. If the triangle icon is empty and has no check mark, click on it, then click "Sign In" and follow the directions above in Step 1.

Step 3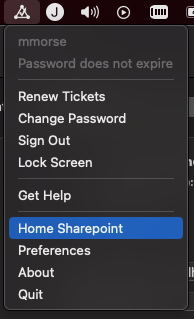 A finder window will now open and display your H Drive contents.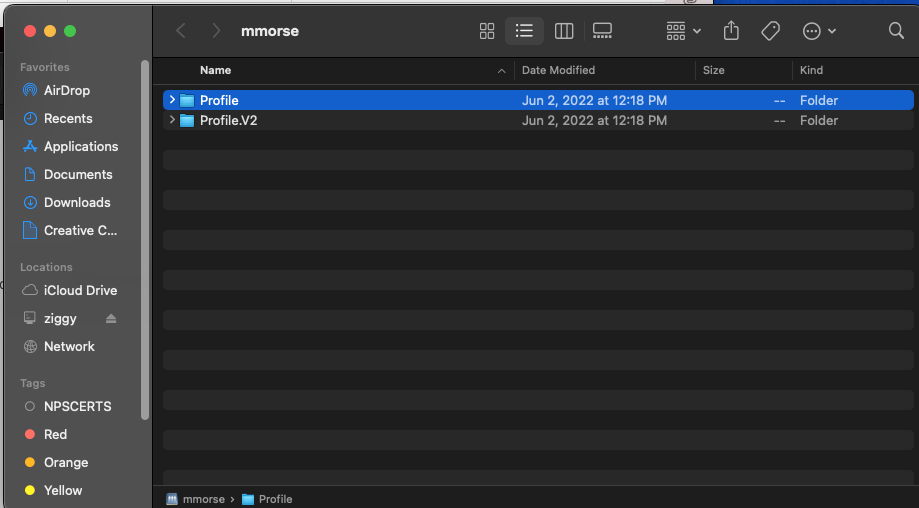 Going Forward:
Whenever your mac disconnects from the network (goes home / power off / long sleep) you can reconnect to your H by clicking the NoMad shortcut (triangle with checkmark) in the top right hand corner and clicking Home Sharepoint.